CB's Saltwater Outfitters, 1249 Stickney Point Rd, Sarasota, FL has announced dates for their Orvis-Endorsed fly fishing schools for the upcoming spring 2020 season. Located on Siesta Key, named Best Beach in America, the first school for spring 2020 will be on Saturday, January 18th, followed by dates in February on the 8th and 22nd, and Saturday, March 14th.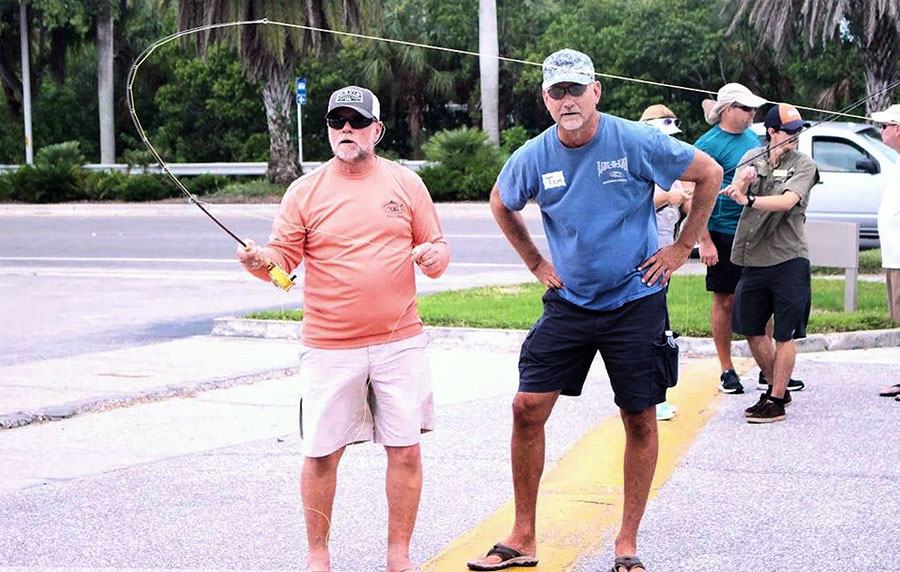 Capt. Rick Grassett demonstrates a fly cast in a previous Orvis-Endorsed fly fishing clinic held at CB's Outfitters.
The course, designed for beginning and intermediate fly casters, will focus on basic fly casting principles, improving casting skills and correcting faults. Instructors Capt. Rick Grassett and Capt. Ed Hurst, will also cover saltwater fly fishing techniques, leader construction and fly selection. Cost for the class, which will run from 8:30 AM to 2 PM, is $195 per person and includes the use of Orvis fly tackle, workbook and lunch. Optional instructional guided fly fishing trips are also available for an additional fee. Contact CB's Saltwater Outfitters at (941) 349-4400 or info@cbsoutfitters.com to make reservations.