Get a Birds Eye
view of Siesta Key
Enjoy views of Siesta Key's beautiful beaches as you gently glide above Florida's scenic coastline. As you parasail, it's not uncommon to spot dolphins, manatees, and countless other native Florida wildlife. This surreal experience will have you feeling like a pelican soaring through the sky high above Siesta Key.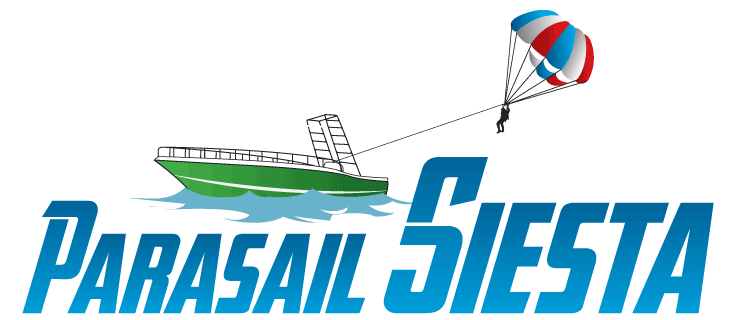 Come fly with one of Siesta Key's most popular attractions. Parasailing is an outstanding activity that's as safe as it is exciting. We use only the latest certified equipment.
Come fly with Parasail Siesta, one of Siesta Key's most popular attractions. Parasailing is an outstanding activity that is as safe as it is exciting, and at Parasail Siesta we use only the latest certified equipment.
3 Great Reasons to Choose PARASAIL SIESTA
PARASAIL SIESTA is the area's premier parasail operation. Safety is our number one concern. Our experienced captains and crew along with our industry-leading equipment, make us hands down the safest Parasail Company on Siesta Key. We are at the forefront of the Parasail industry's push for stricter regulations for commercial parasailing. We are currently involved in the lawmaking process here in the state of Florida to make our own regulations state law.
Our licensed USCG certified Captains have a combined 41 years years of parasailing experience and over 80,000 flights with a perfect safety record. We are a zero-tolerance drug-free company and our captains and crew belong to the Maritime random drug testing consortium. Our Captains adhere to the strictest parasailing safety regulations in the industry, so you can rest assured that you will receive the safest and most enjoyable parasail experience possible.
At PARASAIL SIESTA we have the newest parasail boats and equipment in the area, utilizing the most up-to-date parasail technology and safety features. Our boats are United States Coast Guard(USCG) certified with bi-annual safety inspections. We continually invest in new parasailing equipment to ensure the comfort and safety of our customers.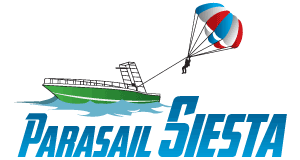 In 2017 Siesta Key was voted #1 beach in America by TripAdvisor. What better place to parasail?
Your parasail flight can be tailored to your liking. You can stay completely dry or opt for a gentle dip in the water. It's your choice, high and dry or wet and wild. So, come join Parasail Siesta for a parasailing experience you'll never forget.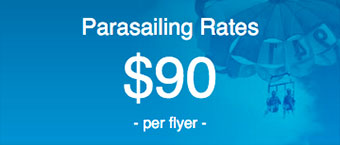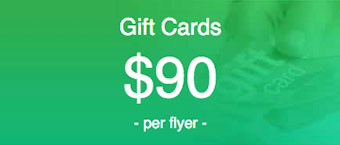 I have a questions about booking a Parasail Adventure.